Winners of our show will now receive a voucher for tickets for two to DRUNK SHAKESPEARE but here is a special discount offer for all of our fans!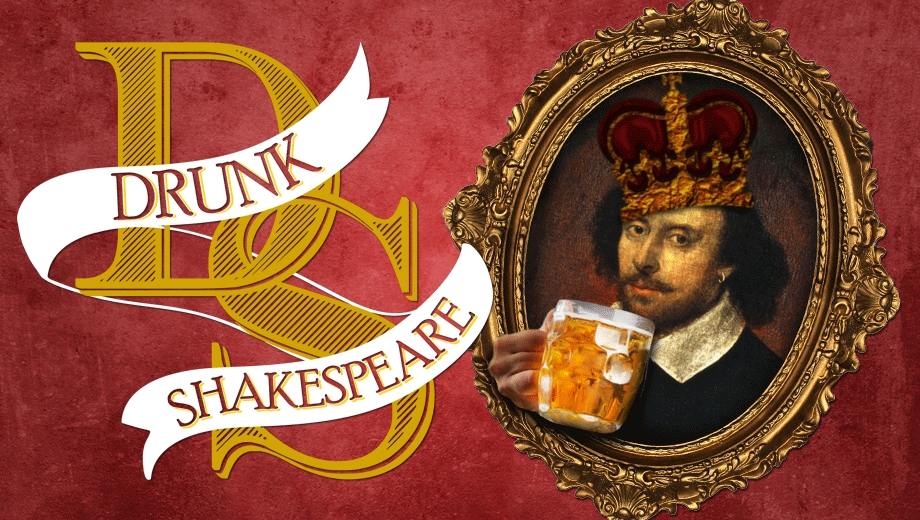 BUY NOW! TICKETS STARTING AT
$35
*
Mezzanine tickets (reg. $54)
$39
*
Stage-Side tickets (reg. $69)
"A live action Drunk History"
-TimeOut
"Zany, Rowdy and Debaucherous"
-New York Times
"The Best Thing to Ever Happen to The Theater"
-Slate
One actor has at least 5 shots of whiskey and then attempts to perform in a Shakespearean play
There is a hidden library on the 4th Floor of a building on 43rd and 8th. With over 9,000 books, The Drunk Shakespeare Society meets every night to drink... and perhaps do a little Shakespeare. A mysterious bartender serves cocktails through a 10-foot high bookcase made entirely of black books. 100 prized novels are forever buried in an amber fluid in front of a royal throne. Other easter eggs are hidden throughout the room...
"Thou shalt drink responsibly."
-Billy Shakes
Performance Schedule
:
Mon 7:30, Wed 8, Thur 7:30, Fri 8 & 10, Sat 4, 8, 10. Check
Full Schedule
for extra holiday shows.
Running Time: 90 Min. Food & Drink Available. 21+ Only. Photo ID Required.
The Lounge, Roy Arias Stages- 300 West 43rd St. at 8th Ave (4th Flr)
*Valid for performances thru 2/13/16. Not all seats discounted. Discount code valid for $35 (reg. $54) Mezzanine seats & $39 (reg. $69) Stage-Side seats only. All purchases with credit/debit, including online / phone orders, will incur a $4 processing fee. Blackout dates may apply. Schedule & cast subject to change. Offer subject to availability. No exchanges or refunds, all sales final. Cannot be combined with other offers. Not valid for prior purchases. Ages 21+ only. HEALTH WARNING: We do not condone excessive drinking. Our actors have a regular rotation system and are carefully monitored at all times. Drinking in moderation can be fun. Drinking to excess can ruin your life. We promote healthy drinking.
"Thou shalt drink responsibly." -Billy Shakes. Visit
Drunkshakespeare.com
& use code:
DRUNKSHAKES
for a special discount offer.
Ages 21+ only.