Usually each year we hold a contest where the winner receives a cornucopia of Killing Kompany prizes. Here is our latest:
CONTEST NUMBER SIXTEEN!
Here are the rules - give us a caption for the picture below: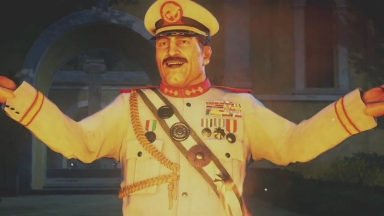 Here's a sample: "Hey - I just won the Presidential nomination!"
The deadline for all entries is December 31, 2016. And here are the additional rules: All entries will be posted on this site because when you send it to us, you give us the right to post and use it. The winner, or winners, will receive a lovely Killing Kompany gift, guaranteed to be worth a fortune in the far far future! And you have to keep it "PGish" rated because if it is too much, we can't post it!